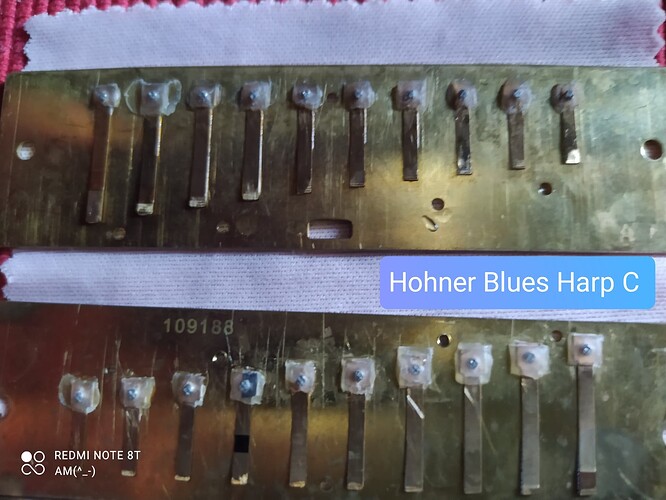 @Slim, here I am again. I have finally adjusted or tuned the reeds.
In the meantime, test with a wax dot on one of the lids whether the wax can also withstand the ultrasonic cleaner. Worked great, reed plates were now in there and can now dry.
My wax dots aren't as pretty as yours, but no leftovers elsewhere.
That was my first and step by step follow the others. Glad I don't have fifty harps.