This helped me today
Thanks
Yes, sort of…I have a Yahama Keyboard…Mostly I play full 3,4, sometimes 5 note (chord) melody with my right hand and play alternating base chord notes with my left. I don't play it so much, as I also have trouble with my back with the keyboard, and I don't sound nearly as good as I wish I did. This is the 'techinque' I refer to above:
e.g. if my right hand plays a c chord (C E G), a Cm (C Eb G), a c 6th (C E G A) or c 7th (C, E, G, Bb)m my left hand plays alternating C G C. If I am playing a G chord, left hand alternates G D G, etc. (On the Accordion, the 5th bass note e.g.(G) is directly above the root note C. , which is where I first became a 'musician'. The left hand of the accordion is arranged with the circle of fifths going up and down the second row of buttons. The first row is the third of the second row. The "middle C" button is the only note on the left hand of the accordion which is concave, making it very easy to feel.
When I played the Organ, I was able to play the bass note and alternate with my feet, and played the chord with my left hand, basically playing all the chords between F4 and F5, holding the notes and sliding fingers to play the proper chord. without regard to the position of the appropriate chord. I played a LOT of 6ths, which to my ear is a "very full sound). The position didn't matter much because It sounded fine as my feet were playing the first and fifth (bass notes) alternately. Therefore the position of the chord did not matter much. A C chord with G, A, C, and E was ok because the lower C and G note from the foot pedals established the root note. The Foot pedal notes also established the rhythm.
My left hand is very weak on either the piano or the keyboard, so I am basically a one handed musician on either of these instruments.
And, I play very few chords on the Harp. I am basically a one note melody player.
I don't know if anyone can understand my explanation, but it worked for me!
Hi @Poppo That's a clear answer thank you. I was just thinking that if you spend some time on an instrument you are more familiar with, it might help with your internal metronome. Maybe play something on the keyboard first then play it on the harp if you can be in a position where you can just pick up the harp and put it down while having easy access to the keyboard.

I don't have any problem with my internal metronome, I was taught very early in my musical 'career', probably by the time I was 6 to tap my foot and, as I remember count out loud in practice. While we had a metronome, it was almost never used because of our early training. I was also in what was called at the music studio "baby accordion band". We had a fantastic leader, who was also the music director for Wells Music in Denver. He stressed foot tapping and timing and developed quite a few musicians that were well-known nationally. My sister and I both later taught as "associates' for the studio. Over a period of 12 years I advanced through all 3 accordion bands and spent several years as the accordionist in our VERY good Dance Band. Our drummer, Kenny Malone, graduated from high school and joined the Navy. 6 months later he was the drummer for the 2nd Navy Band. A year or so later, he was in charge of training all the drummers in all the navy bands. He then went to Nashville and was a rather well known Studio Drummer until his death last December.
Excellent @Poppo . Sorry, I misunderstood what you meant earlier about tapping your finger. I since your clock keeps good time, it's not a problem

No Problem:
Someone was asking about keeping time when recording and not wanting the metronome to be taped. I replied that tapping the foot was very effective, and that if you ever watched a big time band, either in person or on film you would find that nearly all the members tap their foot. Astrid, who is a VERY nice guy (and is active on this forum) is physically impaired, and cannot tap his foot. Someone else said something about not being able to tap their foot. I suggested to that person that tapping a finger, or even flexing the muscle in the finger could be used in lieu of tapping the foot. Nearly any physical action used consistently to keep a beat is very helpful.
I was taught to use various mental counts to help learn that. One, Two Three (four) for simple beats whole, half or quarter notes each count when the foot hits the floor. one and two and three and (four and) , "and" was counted on the toe at the top to accommodate eighth notes. 1 a and a, 2 a and a, 3 a and a for 16th notes, dividing the foot action into 4 parts and 1 Trip-let, 2 trip-let, 3 trip-let, 4 trip-let (obviously for triplets) were all aids to keeping rhythm on various musical notations. The constant in all of these counts is the number coming at the time the foot hits the floor. For me, at least, the above became habit in a short time. I still use these mental counts when reading sheet music or playing a song that I have not heard before.
God Bless!
Hello @Poppo, thanks for your compliment! You're just like everyone here, totally fine! That's exactly what I really appreciate here in the forum. Politeness, respect with a pinch of humor and of course the very valuable exchange of knowledge. We could be a good role model for many other forums, chats etc.
I thought again about nodding my head to the beat. It was like that at the beginning. Today the beat is IN my head! The beat goes along like a tapping foot, finger or head. God bless you!
Yes, it gets to be such a habit you cannot even control it. I cannot listen to music without feeling the beat in my head. I think I irritate my wife (who is hard of hearing, even with her hearing aids) because I tell her what song is playing in the background (only on movies made before 2000 or so). I even find myself tapping my feet to TV commercials!
Hello @Poppo How are you my friend? Yes. It's very hard to stay still with a rhythm near by. We become it's puppets

Maybe so, but I am a very willing puppet.

I cannot imagine life without it. And I don't want to

Hey, Stone: I was thinking about something you posted. We were talking about my Keyboard. It is relatively new, only bought it this year…I have been disappointed in my abilities. I had to take it down a month or 2 ago because of space issues and hadn't put it back up. After we chatted, I put it back up and started to play it. I realized that instead of treating it like a 'new' instrument, I was spending far too much time trying to learn to 'split' the keyboard, trying to find an organ setting for my left hand, piano setting with my right. I also was trying to play some relatively more difficult songs, such as Jalousie, All The Things You Are, Begin the Beguine, Temptation and such. I suddenly realized that I had lost a LOT of the abilities during the 12 or so years since I played the organ. I had to learn to play again.
I lowered my sights, and tried just using one 'voice' on the Keyboard, and playing simple songs in easier keys. (I used to play mostly songs in C, F, or G on the organ). I realized I needed to start over and learn new technique…I had a very nice practice session!
Thanks SO MUCH for helping me see the light!
God Bless!
Hey @Poppo It came about purely from my confusion, but you are welcome. If we don't use it. We lose it.
Take care brother

I'm currently in Mod 3 of btb and struggle with the -6 sounding like a cat fight. It's a challenge for me and I accept that practice is the only way to defeat that. I practice in my man cave and on the highway so as not to annoy neighbors or family.


I can honestly say that the course has done wonders for me and am ever so grateful to have found it! Thanks Luke!!
Here is a little riff that will help with the two and three draw.
2' 2' 3'' 3' 2 3 2
all draw notes. practice often at different speeds and phrasing.
I find it's great for help hitting the 3''. Use the bend it better page to help you.
Most of all just have fun with it.
I would say mastering single notes on slower songs. Every mistake shows up and there are many.
Your embouchure does not have to be really squeezed in at the corners. You just need a good round mouth shape. Using articulation.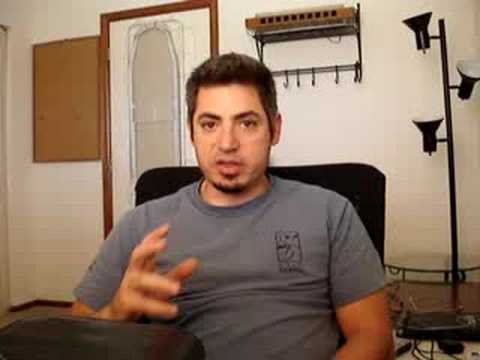 For me, it's day 2 with it and I'm finding breathing OK, I'm a regualr runner which probably has helped with that part but I cannot seem to get a celan single note yet. I can sometimes get a really bad/weak single tone but more oftern theres the reed next to it joining it.
I'm trying but can't seem to get the mouth shape right to isolate a single hole. Is this going to be a case of "stick with it lad, it'll come, it's just not something you're mouth is used to doing" or should I try tongue blocking instead?
Wish I could be more help here, but I am not there yet. I am slowly making it through the Beginner to Boss course.
You know those cartoon fish you see. your embouchure should resemble something like that. It's hard to put it into words but, think of the shape as a vertical ellipse. Might not be the best description. Try bringing the corners of your mouth in toward the centre of your mouth but keep things relaxed. don't strain.