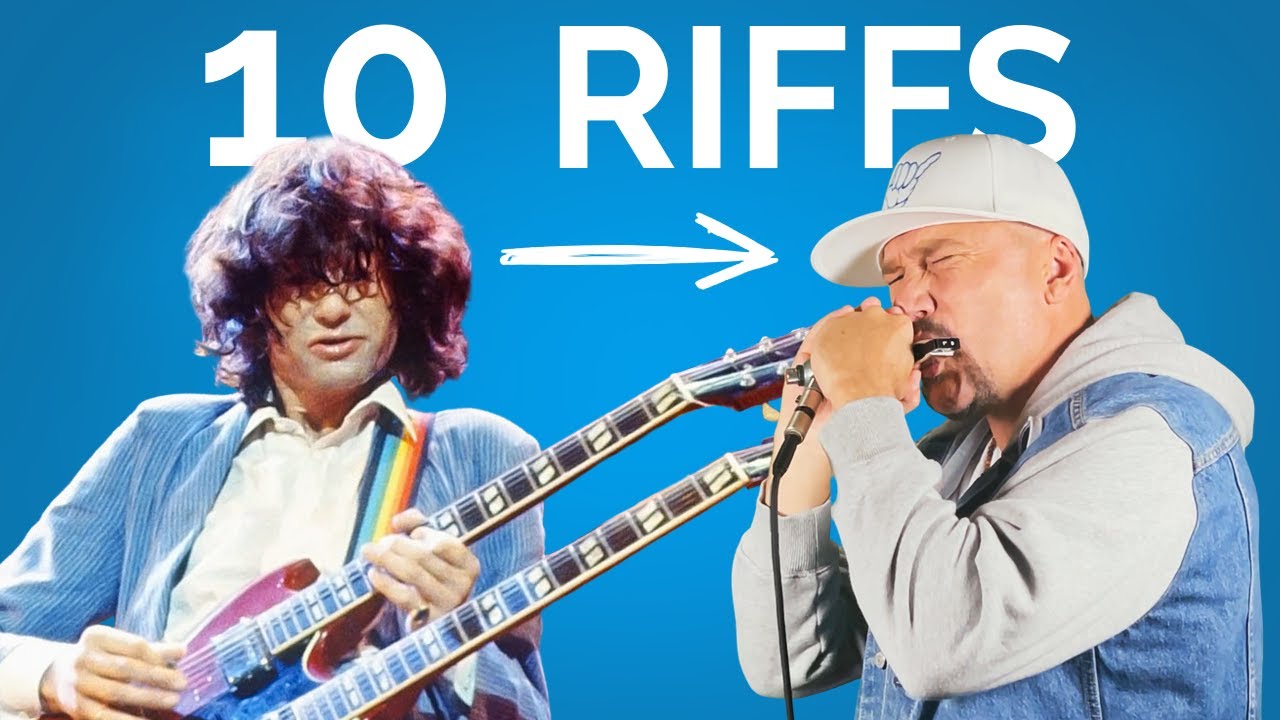 From the classic Rocky training montage set to Eye of the Tiger, to a modern Marvel Avengers battle scene choreographed to an epic Led Zeppelin song…
Nothing gets us hyped like a great guitar riff!



So I decided to try out 10 of the greatest guitar riffs ever on harmonica.
Check out this list:

(I Can't Get No) Satisfaction by the Rolling Stones (1965)

Wild Thing by the Troggs (1966)

Brown-Eyed Girl by Van Morrison (1967)

Boom Boom by John Lee Hooker (1962)

Hoochie Coochie Man by Muddy Waters (1954)

Smoke on the Water by Deep Purple (1972)

Roadhouse Blues by the Doors (1970)

Sunshine of Your Love by Cream (1967)

Are You Gonna Go My Way by Lenny Kravitz (1993)

Black Dog by Led Zeppelin (1971)
If you've seen my videos before, you know I normally do everything on a C harmonica. But this time I'm playing everything in the original key.
So in addition to my trusty C harmonica, I dusted off my keys of G, A, and D harps. Oh, and my Natural Minor Gm. Wanna know what positions I played them in?

6 of the songs are in 2nd position (1 on a Natural Minor harmonica)

3 of the songs are in 3rd position

1 is in 1st position (but using 2 different harmonicas!)
Any hunches which is which? The answer might surprise you!
You can check out the full video here.