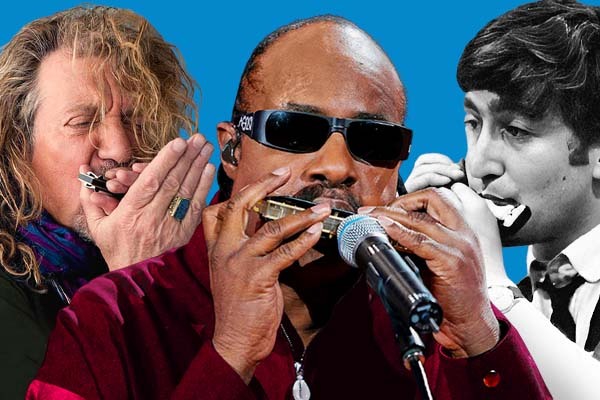 I think Shakespeare's quote from A Midsummer Night's Dream applies to harmonica:
Though she be but little,
she is fierce!

For many people the harmonica solely conjures up images of Blues music;
a sweaty night in a swampy juke joint down on the bayou,
or maybe Country music;
cowboys by a campfire, or overalled old-timers on the back porch.
But you and I know the TRUTH: harmonica ain't only for Country and Blues!
Harmonica just as easily shines and elevates songs in every imaginable genre:

Heavy Metal

Rock n Roll

Funk

Soul

Pop
…and that's just to name a FEW!
So I thought it'd be fun to take 25 of the most iconic harmonica riffs in popular music over the last 50 years and just perform excerpts from each of them, to remind people about the POWER and VERSATILITY of our amazing little instrument.
In addition to many favorites from teaching videos I've done in Beginner to Boss or on YouTube, here's a sampling of some of the 25 titles from this video:

Cryin' by Aerosmith

The Wizard by Black Sabbath

Run Around by Blues Traveler

Mr. Tambourine Man by Bob Dylan

When the Levee Breaks by Led Zeppelin

If You Wanna Get to Heaven by Ozark Mountain Daredevils

I Wanna Take You Higher by Sly & the Family Stone

Boogie On Reggae Woman by Stevie Wonder

Follow You Down by The Gin Blossoms

Timber by Pitbull (feat. Keisha)
I hope you enjoy this highlight reel, and that you'll share it with a friend or family member who might not be aware of what you and I already know about the harmonica: though she be but little, she is fierce!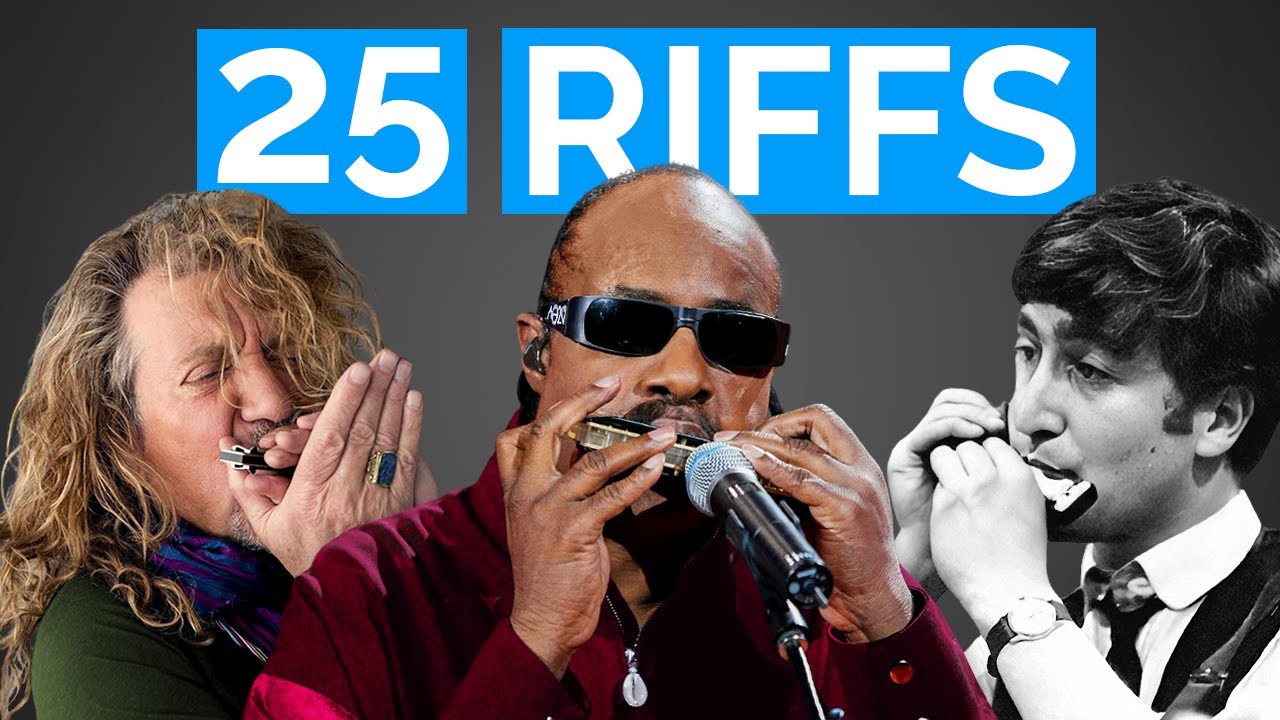 I also made a Spotify playlist: Spotify