8 Beatles Riffs (Step-by-Step)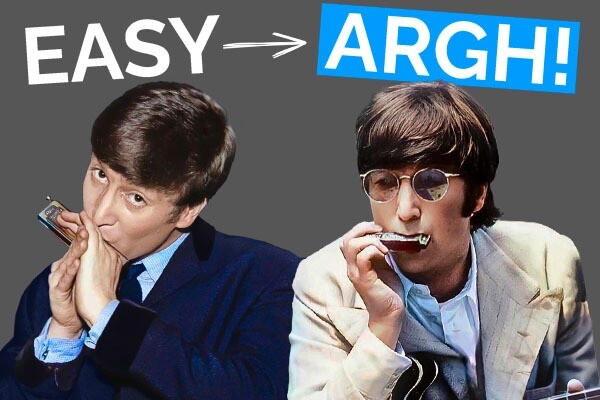 The Beatles are masters of melody which makes their songs perfect for harmonica. Grab your C harp…
In this video, I'm teaching all of their songs that have significant harmonica parts:

I Should've Known Better

From Me to You

Love Me Do
And 4 more of their songs that are fun and easy to play on harmonica:

Ob-la-di Ob-la-da

Yesterday

Hey Jude

Let It Be
If you've gone through my Beginner to Boss course, you've already learned at least 4 of these tunes. Here's a great chance to check your progress and see how far you've come!
Presented in 8 LEVELS, starting with what's VERY EASY, and ending with what's VERY HARD, there's something fun and challenging for everyone.
So what are you waiting for? Go see what level you can get to on these riffs.