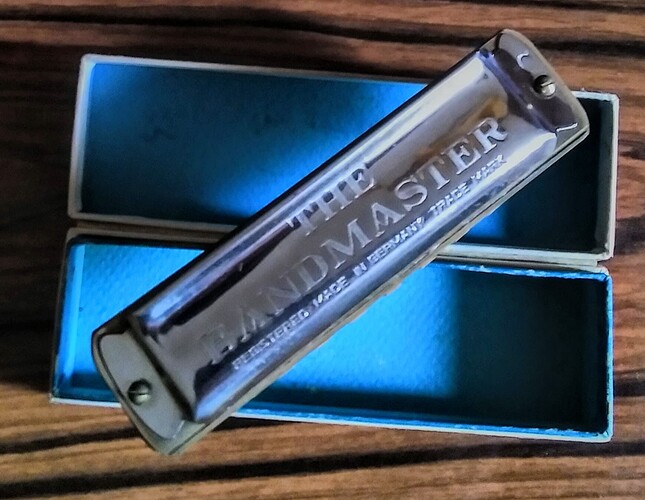 I've been gifted this fun guy, but I'm struggling to find information about it.
It's got "Real BRASS Reedplates" as it says proudly on the back of the box, a wooden comb (cannot tell which wood essence was used) and it was made in Germany.

It took me a moment to figure out that there was 2 C on (4B, 5B), then I noticed a couple of other stuff and eventually found out that the tuning is not standard but "Solo" (from the list provided by @Luke 's link about alternative tunings).
Does anyone know anything about this brand? Or about this harmonica?
Also, what are the bend that can be produced from it? So far I've only managed -1' (and to control the pitch and transition from -1 -1' -1) but I'm not sure which other holes can be bent and to which notes

Cheers!
Leo