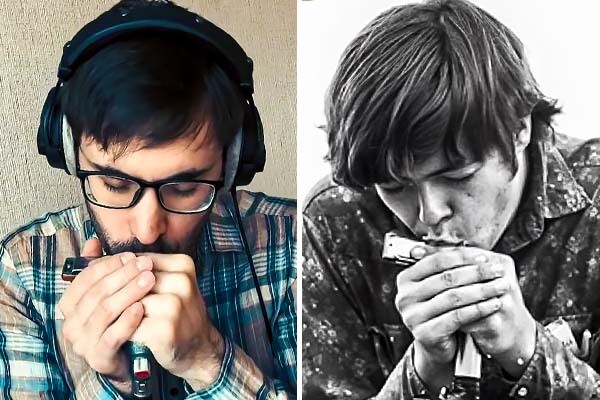 If you grew up in the 60's, you might be reading this right now because of On the Road Again by Canned Heat - one of the most popular classic harmonica songs of the decade.

Alex Paclin is back at it doing an awesome cover of it on an A harmonica in 2nd position.
I don't think anything Alex does is for beginners.

But for you intermediate players

, here's the tabs for the intro:
-2" -2 -2 -3' 4 -3' -2
-2" -2 -1 -1' -1
-2 -3' 4 -3' -4' -4 -45 (trill)
-2 -3' 4 -3' (quick slide from -4 down to) -2