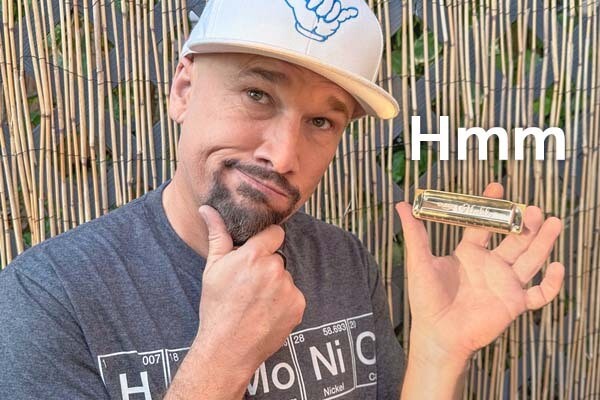 I've been hearing a lot of buzz around the Forum and YouTube about the new Dabell Noble harmonica:

"Very comfortable and smooth. Fast Response."

"Better than a Marine Band"

"Superior Engineering"
Curiosity piqued! I finally broke down and bought one (it's an affliction

). Here's the low down, for you:
Here's what I love about it:

Looks
It's a beautiful looking harmonica. 4/5 Stars.

Comfort
Very comfy on the lips and the hands. 5/5 Stars.
Here's what I I don't like:

Responsiveness
It lacks the responsiveness I need. This is even more pronounced in the upper register, but is true throughout, and especially on the -2. This is an automatic deal-breaker for me. Nothing frustrates me like playing a note and not instantly hearing it. 2/5 Stars

Tone
It's got a nice tone, but its projection is a bit quiet and kind of "airy" sounding. 3/5 Stars.

Bendability
The draw bends -1', -3', -3", -3''', -4', -6' and blow bends 8' and 9' were all easy enough. But the -2" and -2' I found a bit difficult, which relates to the responsiveness issue I detailed above. I also couldn't get the 10' - admittedly not the most commonly played note, but I still want it! 3/5 Stars.
Verdict - Is the hype justified?
My total rating on this harmonica is 3.4 out of 5 stars. A GOOD harmonicafor SURE, but NOT a GREAT harmonica.
I certainly can't justify spending $57 on one, which is what I see them going for on Rockin Ron's while I'm writing this.

I think they're getting so much hype because they look great. Or maybe it's just kind of a relief to break up the monotony of Hohner, Seydel, Suzuki, and Lee Oskar being the only games in town?
Or maybe it just really is the best harmonica for certain people's playing styles. That's the thing to remember when it comes to talking about the best brands of harmonicas: it's SO SUBJECTIVE.
But as for me, I'll pass on the Dabell Noble…and that's my 2 cents for what it's worth.

I'm hoping Dabell keep at it and come up with a real contender harmonica, I'll be keeping my eye out!