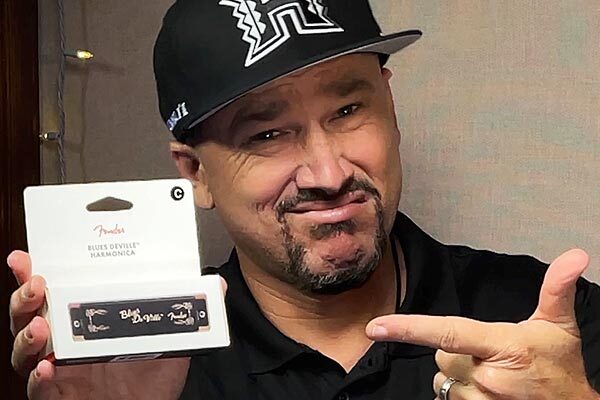 As you may know I'm a huge fan of the value of the Fender Blues Deluxe .
For the price, it's a big bang for the buck, and my 2nd favorite budget harmonica, overshadowed in value only by the EastTop 008k.
Several people have asked about the Fender Blues Deluxe's older brother, the Fender Blues DeVille. Is it on par with other professional harmonicas?

The short answer: No. In my opinion it's not on par with other professional harmonicas like the Lee Oskar or the Hohner Special 20.
Rather I find it to be on par with the East Top 008k. The tone is shrill and thin, but it's A GREAT HARMONICA FOR $20!
The problem is - the Blues Deville ain't $20! (At least, not where I live.)
The key question is: WHAT'S THE PRICE?
Here in the States the Blues DeVille tends to sell for around $40 , which is the same price as the Lee Oskar or the Special 20 , either of which I would take any day of the week over the Blues DeVille.

Like the East Top 008k, the Blues Deville looks great, is very responsive, easy to bend, and comfortable.

Also like the East Top 008k, its big deficiency is TONE. It's a thin, shrill tone compared to the professional competition. It might even be MORE shrill than the East Top!

Even if you're saving $5 or $10, I'd rather shell out the extra dough for the Lee Oskar, Special 20 or a comparable professional harmonica.
BUT if you're a beginner on a tight budget, and you're getting it in the $20-$25 range (which is possible in some territories and/or if you're getting a pack of 7) then GO FOR IT!
Hear it for yourself in this short video review: