H armonica Brand Doesn't Matter (But This Does)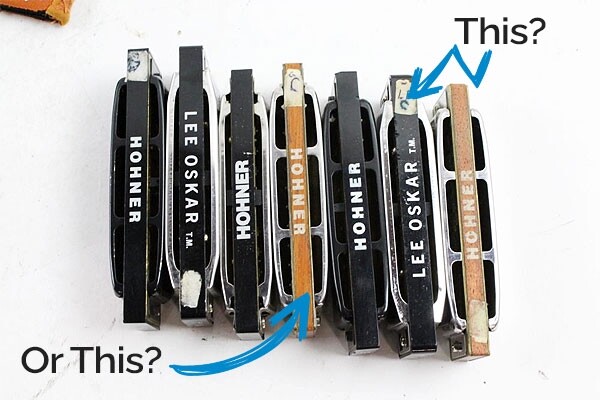 I've been doing a lot of videos lately about Hohner harmonica lately, and I recently received a comment,
"I know you're really committed to Hohner harmonicas, but…"
I'm, like, "Wait a sec!! I'm not committed to Hohners. I'm a Lee Oskar man! I use Lee Oskars for all of my professional work recording and performing!"

But this brings up a more important subject: how important is the brand of harmonica in helping us to sound great on the harmonica?
To answer that question, there's a threshold where it matters a great deal. An $8 harmonica is not gonna perform like a $40-$50 harmonica. But in the $40-$50 price range my answer to that question is: NOT THAT IMPORTANT!
There are people who spend countless hours on forums talking about how great brand x is and why brand y is not good. All of that time would be better spent playing harmonica !
C'mon, can you really hear a huge difference in this shootout ? Sure there's some difference, and we all have our personal likes and dislikes, but at the end of the day it's not the most crucial thing in the world. I'm not gonna get in a fight with someone about it.

I'm reminded of the old adage: A poor carpenter blames his tools .
So have fun exploring all the great brands out there, but remember, the most important thing is not obsessing about brands , but rather obsessing about music .

And by the way, if you've never heard a Lee Oskar in action, check out my full Lee Oskar Harmonica Review.