I "went" to their last concert and it was very inspiring. Posting this here from an email I got:
Pop Up Concert and RootsDuo Fest Preview This Thursday March 16 (8:30pm Central US)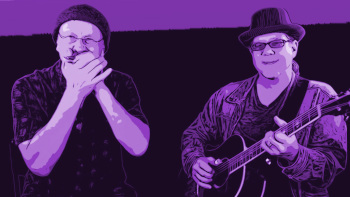 We're doing a special evening performance and RootsDuo preview show this Thursday. We'll be playing a few tunes, testing out a new mic setup and talking about RootsDuo Fest. This will be an evening show in the US. Tickets are FREE. We're hoping to get some new folks to check this show out so if you know anyone who might enjoy this let them know. SIGN UP
The performance will be recorded and you can watch for 7 days after the broadcast if you can't attend live.
Grab Your Free Ticket for our Pop Up Show
In the Style of Sonny Terry & Brownie McGhee Part 1: for Harmonica and Guitar March 26 (10:30am CST 17:30 CET)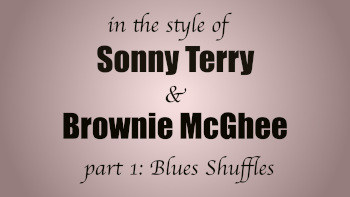 We have both been working hard creating harmonica and guitar tabs and handout and reference recording for this upcoming workshop. We are super excited to take a deep dive into Sonny Terry and Brownie McGhee's approach to the blues shuffle. LEARN MORE
Sign up for the Sonny & Brownie Workshop
---
RootsDuo Fest 2023 Full Schedule
March 25 (10:30am CDT 16:30 CET) How to Use Tone and Dynamics: Guitar and Harmonica Workshop BUY TICKET
March 25 (2:30pm CST 21:30 CET) On the Move Revisited with Beau Sample on bass BUY TICKET
March 25 (7pm CDT 01:00 CET) 20 Years of the RootsDuo: Concert and Celebration featuring virtual cameos from some of Joe and Eric's musical colleagues and heros, a new tune and more! BUY TICKET
March 26 (10:30am CDT 16:30 CET) in the style of Sonny Terry and Brownie McGhee Part 1 (Blues Shuffles) Harmonica & Guitar Workshop BUY TICKET
March 26 (2:30pm CST 20:30 CET) Joe Filisko & Eric Noden present Music & Conversation featuring Grammy Award winning blues drummer Kenny "Beedy Eyes" Smith BUY TICKET