Rolling Stones on Harmonica (The 5 Levels)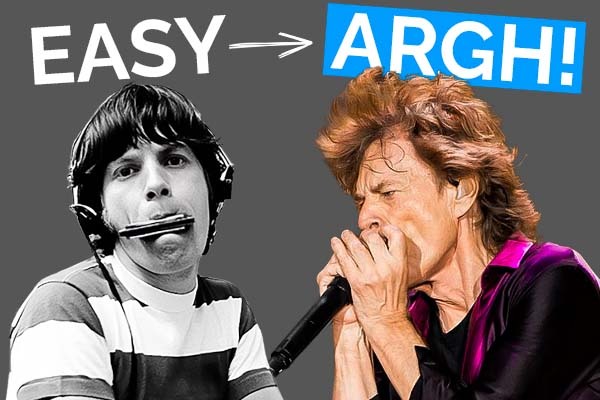 Ready to rock hard on harmonica?
Look no further than to the group that's synonymous with Rock 'n' Roll.
From blues to country to disco, when the Rolling Stones play it… they rock hard.



In this video lesson I break down how to blow 5 of the Stones smash hits on harmonica, and I've even added some jam tracks so that you can play them all on your trusty C harmonica.
LEVEL 1

For a Total Newbie

You Can't Always Get What You Want
LEVEL 2

No Sweat

(I Can't Get No) Satisfaction
LEVEL 3

Beginner's Challenge

Sweet Virginia
LEVEL 4

HARD

Midnight Rambler
LEVEL 5

DANG IT!!!

Miss You
From playing simple chords in level 1, to breaking down the harmonica legend Sugar Blue's sophisticated solo at the end of Miss You in level 5, I've included something tasty for players of every level.
Ready to rock with the Stones? C'mon and test your level here.