Thank You.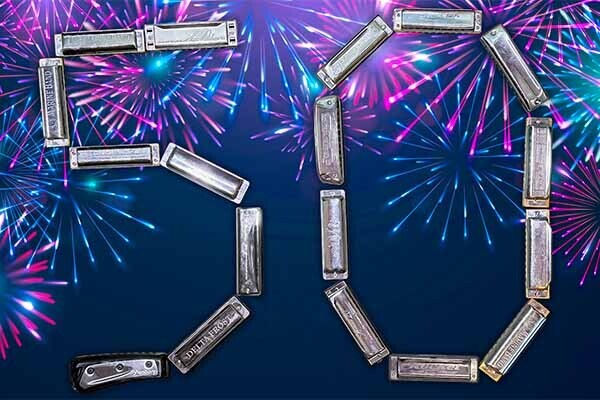 Funny Story.

As you may know I live in Hawaii.

This summer I traveled to Hartford, Wisconsin with my wife and 3 kids to visit my wife's 99 year old grandmother (who is still living at her own home, and is still as sharp as a tack!

).
Hartford is a small rural community. A random town in middle America. It's like Timbuktu.
But it happens to have an amazing public pool, and the fam and I had enjoyed a long hot day of waterslides and lazy river rides, and we were walking to the car when I heard some say:
Oh my gosh you're the harmonica guy! Wait, are you the harmonica guy? Wait right here, I'm gonna park my car…
As he parked the car to come and have a chat, my wife and teenage daughter were delighted to no end (oh my gosh, you're famous!).
I walked over and met Paul, an amazing man who teaches special education and has been playing harmonica since high school, and he thanked me for my YouTube videos and as a teacher appreciated the lesson plans. The family is still talking about it.

But for me it was cool because I'm slogging away here in my little studio in the middle of the Pacific ocean, and it can feel pretty isolated at times. To connect with a real human being face to face was meaningful.
Since I'm pasting this from the 50th newsletter that I've sent out, I wanted to pause and say THANK YOU!

Thanks for reading, watching, listening, and for being passionate about learning harmonica.
I appreciate you
We have such a positive, encouraging community of harmonica-lovers from all over the globe. It is so much fun to share the journey of exploring all facets of this amazing little instrument together with all of you.
Aloha,
Luke