Hi there,
The semi-pucker technique pushes my harmonica back from the deep relaxed mouth position.
I can do clear and, in my opinion, good enough sounding single notes in the middle register with the semi-pucker technique, but I cannot manage to keep the harmonica at the same depth in my mouth such as when I play chords with the deep relaxed mouth position.
Upper lip is still covering the top plate and almost touching my index finger. Bottom lip retracts a little for the semi-pucker, but the curved part of the bottom plate is still touching the inner moist part of the lip. Bottom lip is a little tenser because of the semi-pucker.
Basically, the half-pucker pushes the harmonica back.
Is this something I should be working on before getting to more difficult things? I just do not wish to develop a bad habit which is difficult to correct in the future

.
Here some pics of my semi-pucker on a Lee Oskar.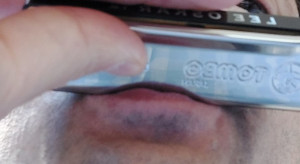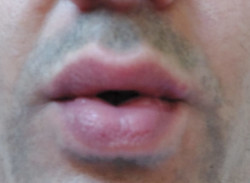 Thank you!
Pietro