Hello @Dave_Dunn,
Is that a Xaphoon or Bamboo Sax? I have never seen. Very interesting!
Greetings from Astrid

Hi Astrid! I hope you are well.


It's a HiXing LittleSax. Like a Xaphoon, except that it uses an actual Alto Saxophone mouthpiece and reed, that can be changed to whichever Alto mouthpiece suits you, whereas the Xaphoon has a different mouthpiece unique to itself, that can't be changed.
So everything you learn when playing the LittleSax is directly transferable to playing a real saxophone, even the fingering. After enjoying these, I bought a Tenor saxophone, and a curved Soprano saxophone, as they are also in the key of Bb. So as soon as we took the real saxophones out of their cases, my wife and I could both play "When the Saints" immediately (the only thing we can both play fluidly on the Little Saxes).
I had all of my teeth pulled out last September though, and found that playing saxophone without any teeth was very difficult! As you might know, you anchor the position of the mouthpiece with your top teeth, so without them as a guide, it's very hard to maintain the position of the mouthpiece.
I picked the Little Sax, as I thought when the band plays, it would be something different if the lead singer pulled one of those out rather than a harmonica, our regular harmonica player of 30 years passed away.
Not having been able to play it for months has been frustrating, so I thought, why not learn the harmonica too?
I've been recording my original songs since last March, and I was never a lead guitarist, so having harmonica and saxophone solos will be a relief from my guitar lead breaks!
Plus now on camping trips and get togethers, I'll have both instruments to 'entertain' people with!


@Dave_Dunn,
Yes, I wasn't sure about the assignment because of your mouthpiece.
As I already said, I know some saxophones through my dad, so what you write makes sense. And learned something again.
My father also had to stop gambling because of the dentures. However, a few days ago I saw a 96-year-old gentleman on TV who still plays the saxophone in addition to a lot of harmonicas. The teeth looked too perfect for their own due to age, but not as perfect as with implants.
Of course, that's just a guess on my part.
After a good adjustment period of 6 to 12 months and a good fit, you will definitely feel better playing the saxophone again. It would be a pleasure for me!
I've only just started wearing dentures permanently this week, so I'm sure once they settle in (very painful at the moment!), I'll be able to play saxophone again!


To explain the wait -
Australia has a good healthcare system, and I'm thankful, but unlike a private dentist, the government dentist makes you wait up to 6 months before getting fitted for dentures, as extra visits to remove bone chips that might emerge, are not covered by the government. I did have bone chips, waited until after Christmas (it's subsidised, not free), left it late to contact the Denture Clinic, and now have spent weeks trying to get them fitted properly, so it's all taken a very long time!
Best of luck and I wish you a speedy, complete & satisfying recovery, @Dave_Dunn !

Regards,
– Slim

Thanks Slim! I'm fine though, everything is healed, I'm just having trouble with the bottom set, they're still not sitting right, and causing me a lot of pain on my gums.
It doesn't interfere with harmonica playing, although a week or two ago I went on stage and sang without teeth!


I can't wait to try the saxophone again though!

I threaten by saying that I'm also learning bagpipes.


@robertchartrand2104 !
I practise my Little Sax out in the garden, and hear a lot of people yelling requests for a song called "Shut The F Up"!
If I had bagpipes…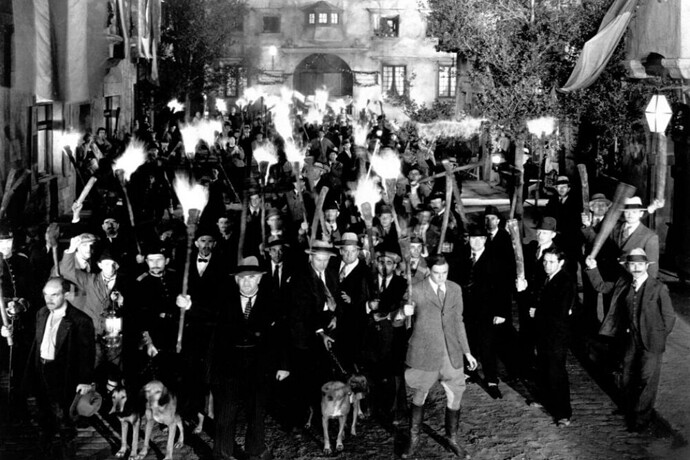 Hello @robertchartrand2104,
I like the bagpipes when it's good, but with a kilt please.


A handyman from my landlord also started last year. Unfortunately he is alone and he doesn't have the support on the net like us to learn it.
Best regards from Astrid

This came to me all of a sudden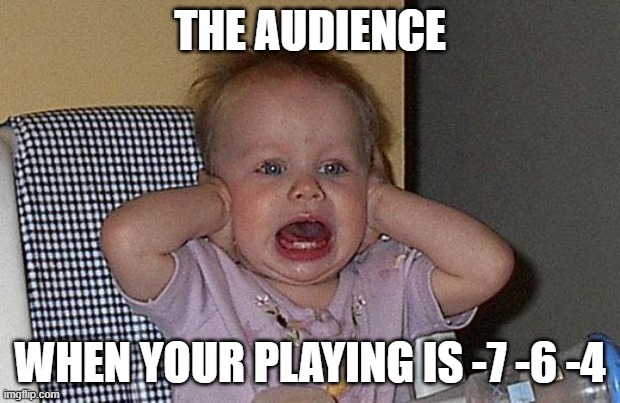 haha, I only tongue block a little bit
only to please your audience

If that is a T-shirt I need one! But the Mr. is telling me I need to wait until I'm better. I think I'm only Spam at this point.
Hahaha these are hilarious

Thanks for sharing @Chlofree






I'll just leave it here
They just made a new John Wick movie about a musical heist. They want to get Piano Reeves to star in it.
You know, for a song titled, "Piano Man…" The guy with the harmonica sure won't shut the hell up.
The piano player forgot her glasses… it made it really hard for her to C Sharp.
Why do dogs howl when harmonica players play? They're trying to tell them how the song goes.
A blues musician dies and goes to heaven. He is told "Hey man, welcome! You have been elected to the Blues All-Stars of Heaven–right up there with Muddy and the Wolf and Freddy King, all the greats. We have a gig tonight. Only one problem–God gets to play harmonica."
That would be in the Key of F.