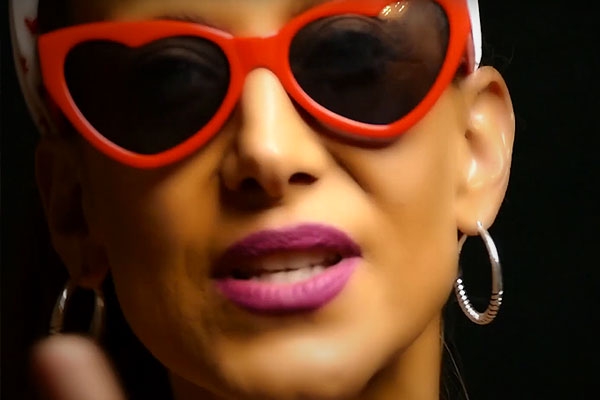 I'm not gonna guarantee you that playing the harmonica well is going to make you more attractive to the person that you're crushing on, but in my experience….
About 10 years ago, I was crushing on this girl from NYC who was turning heads playing trumpet around the island of Hawaii.
I was impressed with her. She had it all: beauty, soulfulness, creativity, humility, and a high level of musicianship. I wanted to collaborate with her musically in any way that I could.
I was happy to get to audition her for the 10-piece funk band I played in. (Needless to say, she passed the audition!)
Fast forward a year, and I'm asking her to marry me. Yes, it's true, I really did meet my wife (pictured above) through music.
Now, music may or may not be a part of the unwritten chapters in your love story, but I'll just say this:
My wife often says that my "soulful" harmonica
playing was a big part of what attracted her to me.
So, while results may vary, all your practicing could pay off in more ways than one!

BTW: Here's my wife performing her own original song on Youtube. I'm also in the video (please excuse my beer stains and boogers)
Aloha,
Luke