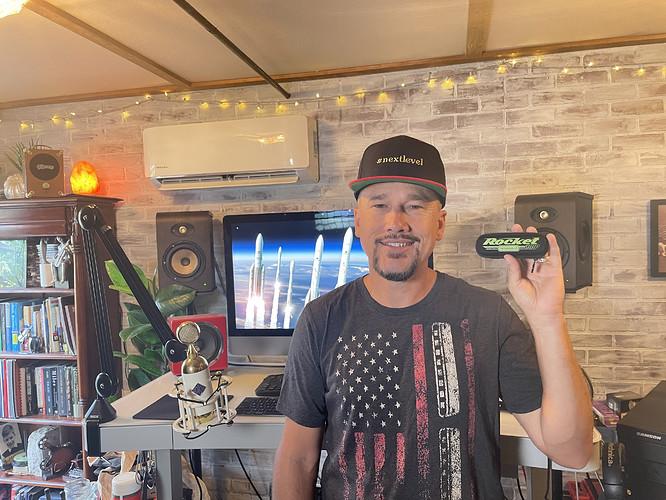 Ever played harmonica on acoustic jam sessions but can't hear yourself over the other instruments? If so, the Hohner Rocket may be the perfect vehicle to launch your harmonica playing into orbit (Ok, ok. I'll quit the rocket metaphors now).
The main difference between the Rocket and other Hohners (like the Marine Band, Special 20, Golden Melody) is that it's bigger and definitely louder …and about 10 or 15 bucks more expensive.
It's got larger chambers, and more space on the back of the harmonica for the sound to come out, and there are holes in the sides of the cover plates for sound to come out there as well. All of this is supposed to help make it project louder in an unamplified setting.
Because the chambers that you blow through on the front of the comb are about 1mm bigger, Hohner also claims it's easier for beginners to isolate notes on the Rocket compared to other harmonicas.
So does the saying "bigger is better" apply to harmonicas? Check out my complete Hohner Rocket Review.
Aloha,
Luke