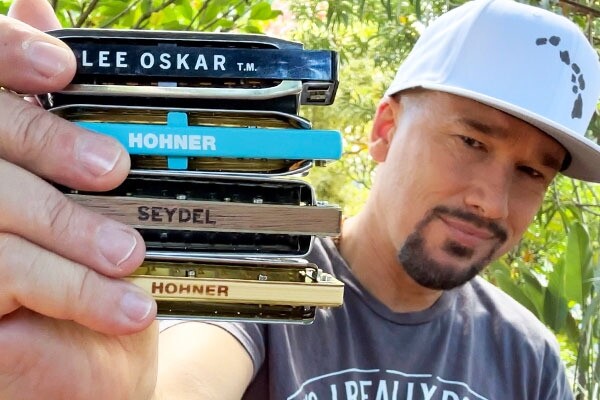 What's good about Low-Tuned Harmonicas?

Listen to Sonny Boy Williamson playing Bye Bye Birdie on a Low D harmonica.
Low tuned harmonicas sound super sexy.

End of post.

(By the way, does this riff from Bye Bye Birdie sound familiar? Could it've been the inspiration for Magic Dick's Whammer Jammer riff?)

But besides being sexy as hell, low tuned harmonicas are also good for your lungs because they require more air to vibrate reeds. Improving your lung function is good for your health.

And it's good for your harmonica technique.


Your dog might not howl as much!

Why? They're much less shrill than normal tuned harmonicas. Every night I play my Low C harmonica to rock my baby to sleep!

I keep my Low C harmonica right next to the rocking chair. They're more peaceful & don't cut the way a standard tuned harmonica does.
Well if you're thinking about purchasing one for the first time, which brand/model is the best?

I bought 4 of the most popular low tuned harmonicas in the Key of Low D, and put them to the test.

Lee Oskar Low Tuned

- $50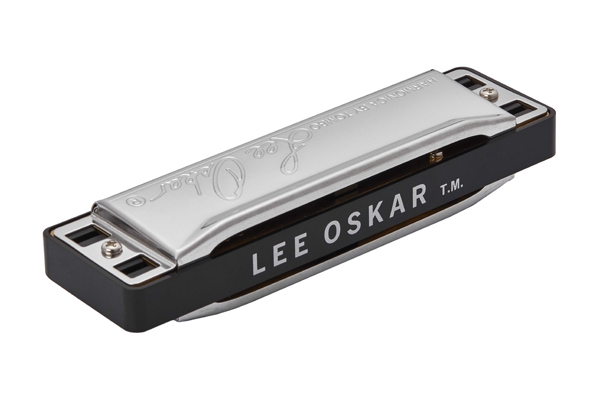 What I Loved


The price! This is definitely the best first harp if you're on a tight budget. There is nothing wrong with this harmonica. It's a great harmonica for a great price.

What I Didn't Love


I personally love playing a lot of chords on the low tuned harmonicas, and the Lee Oskar is specifically tuned to sound great playing single notes. But please note the difference is subtle.

Hohner Rocket Low

- $85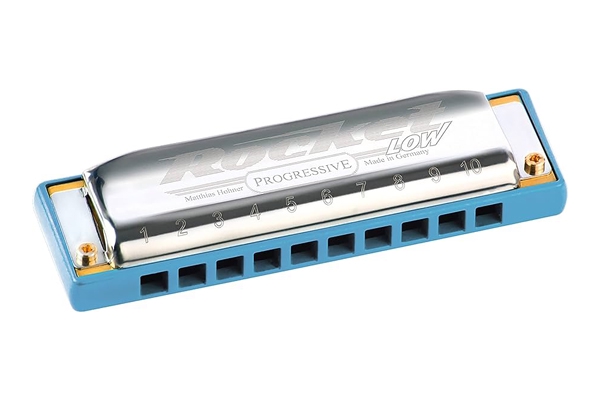 What I Loved


The tone & responsiveness of this harmonica. I find it a little bit more responsive than the Lee Oskar, and also has a slightly louder projection.


The tone is mellower than the Thunderbird. Which is great for putting my baby to sleep.


What I Didn't Love


The mellow tone might be great for putting the baby to bed, but it's a negative if you wanna play blues and have it cut thru the mix, in which case look to the Thunderbird.

Seydel 1847 Classic Low Tone

- $96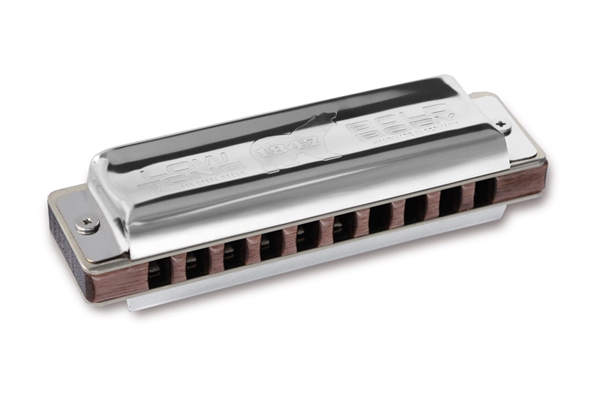 What I Loved


This harmonica was the big surprise of the group. It's VERY DIFFERENT. It's much taller from top to bottom. It also has valves, so it's got a tone more similar to a chromatic harmonica. It's a very classy, old-fashioned kind of tone, which I think would be awesome in a 1st position folk kind of context.

What I Didn't Love


There was a little bit of a flavor on the draws. I'm not sure if it's lacquer? It tasted kind of like campfires. I asked Rockin' Ron about it and he hadn't heard of this before.


The higher height of it requires an adjustment to your regular technique. I don't think this is necessarily bad, but it's good to be aware of going into it.


The valves also may require a technique adjustment, and may contribute to my experience of it being less responsive than the Hohner low tuned harmonicas.


I think the tone would not be great for blues.

Hohner Thunderbird

- $160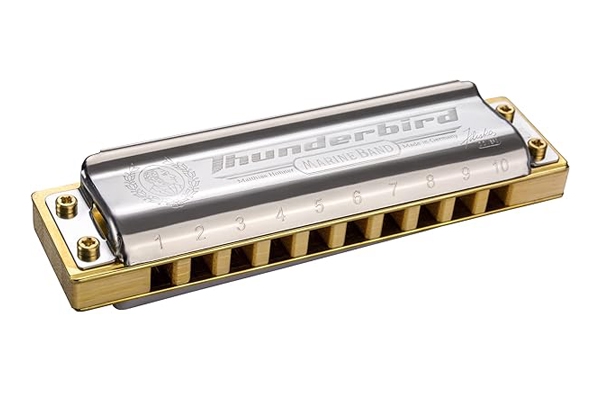 What I Loved


The brightest, most resonant tone, and the most responsive.


This is the best harmonica for playing 2nd position blues style, in my opinion.


The coverplate design has more clearance at the bottom reeds. (By contrast, with the Hohner Rocket Low C, if I draw too hard on -1, I can hear it buzzing against the coverplate - not a good sound.)

What I Didn't Love


The price. Ouch!


If you're wanting a mellower, duller, darker sound, this is not the harmonica. I won't reach for this to put my baby to bed!

The Thunderbird is my favorite for blues.


The Lee Oskar is the best bang for the buck.


The 1847 Classic Low Tone is a great classic 1st position tone.


The Rocket is great for a mellower tone, still with great responsiveness and projection.
What key should you get? Consider Low D if you wanna learn Bye Bye Birdie. (You can check out Alex's lesson on it here.)
Or you might wanna go all the way down to a Low C because then you can try playing along with anything that you're using your standard C to play along with right now.
You can hear my 4 Low D's next to each other in this vid.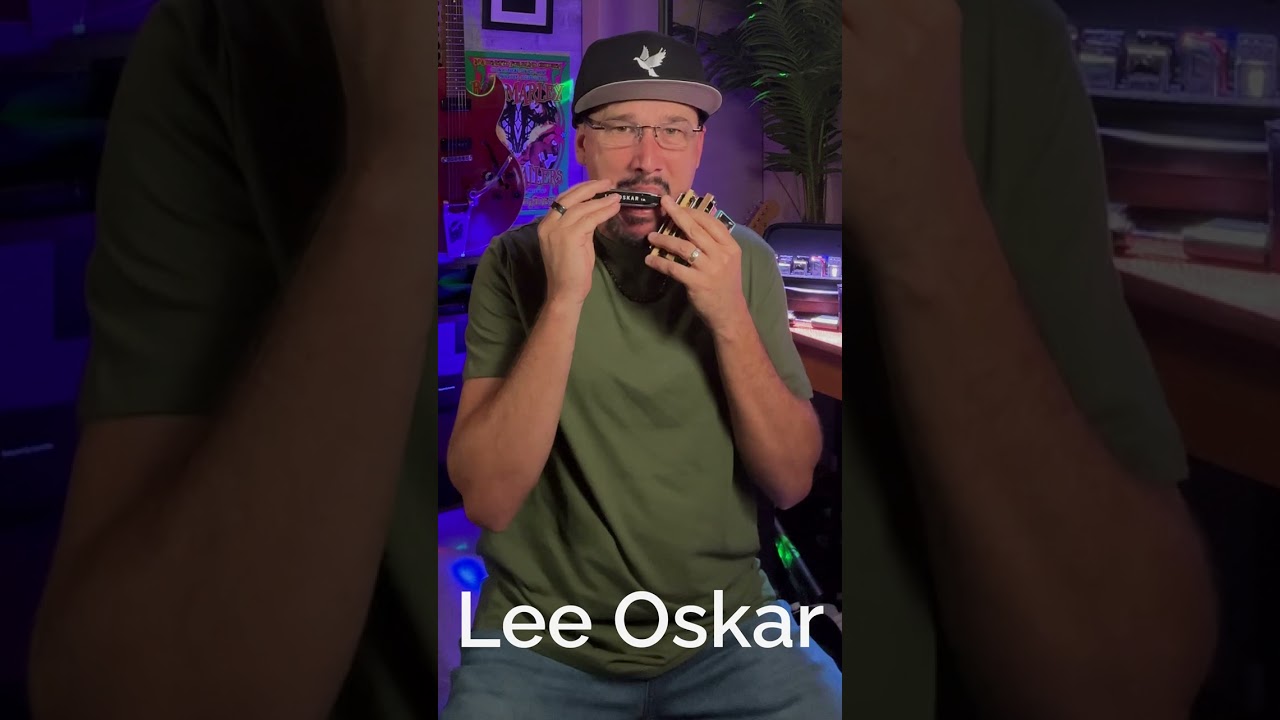 For more info about Low Tuned Harmonicas, check out this thread: