Hey harmonica fam - I'm sending this story out in my newsletter today. Since not all of you receive my newsletters, I wanted to re-post it here because, even though it's a funny story, it can be a very real part of the musician's journey, and this community exists so that we can all help each other along on our journeys.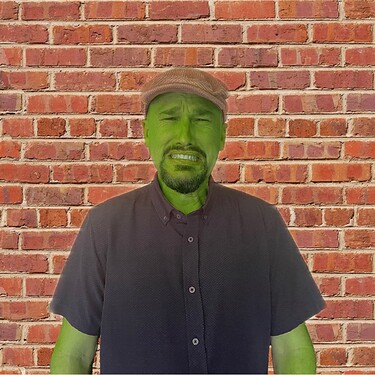 Have you ever watched a musical performance, and instead of enjoying it or feeling inspired by it, you felt JEALOUS? Has the Green Monster of Jealousy ever sunk its claws into your heart the way he has mine?
Here's a funny little story…
If you've been reading my newsletters for any time, you've probably heard me mention my old friend Justin. He taught me to play harmonica when we were teenagers and we played in a blues band together. Usually I played harmonica and he played guitar.
Justin is an AMAZING multi-instrumentalist. You know those annoying people who seem to play ANY instrument with ease? Justin is one of those people

I developed a bad case of jealousy toward him, which grew for weeks and months. The better he played, the more I writhed in jealousy: Justin takes great solo. Crowd cheers. I seethe with jealousy. It was tormenting me

Finally, unable to endure it any longer, I called him on the phone. "Justin," I said sheepishly, "I have a confession to make… I'm terribly jealous of you. I'm so sorry, but when you play a great solo, instead of enjoying it, I hate you for it. I'm so embarrassed to say I'm really jealous of you."

And guess what his response was? "Oh my gosh, I feel the same way about YOU!" We had a good laugh about it, and getting it out in the open helped us both to overcome it.
I share this story as one example of what seems to be a part of every musician's journey: what I call "navigating the maze of the ego." Most of us have gone through seasons where our feeling of self-worth seemed to fluctuate with our perception of our musical ability.
If you've gotten stuck in this trap, fear not, you are not alone! It's a perfectly normal part of the musical journey.
One thing that can help bring relief is to just be honest with someone about it. (Someone who's got your back and won't judge you, that is!) Bringing it into the light can help dissipate it. If you ain't got nobody, I'm here for ya.
So what about you? Have you ever been attacked by the Green Monster of Jealousy?