Welcome @Whitt
If you're a harpaholic, I suspect you'll find yourself in good company here
@MikeyJay , thanks much.

Hey Luke
Enjoying your classes. Don't know if you know who Bob
Ross is, but you're the Bob Ross of harmonica lessons!,Thanks for your attitude
Daniel
Hey @Whitt - welcome to the forum bro! So happy to have you here. Your post made me laugh, and you're playing sounds great! Posting here for the benefit of anyone reading this, your rendition of What a Wonderful World: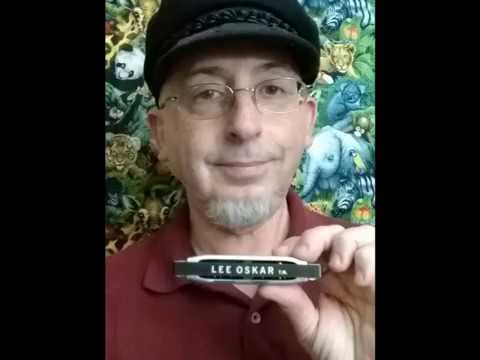 The timing of you posting this is very cool because I've just been writing a piece for a future newsletter about the 3 types of vibrato: Throat/Diaphragm Vibrato, Embouchure Vibrato, and Hand vibrato. This vid is a great example of Hand Vibrato! I think Embouchure vibrato and Hand vibrato are actually the same thing…
For purpose of analogy, it's kinda like a -45 shake. You can use your hands to move the harmonica or you can move your head back and forth.
You can achieve a vibrato by moving your jaw/tongue, or you can use you're hand to move the harmonica which in effect changes it's relationship to your jaw and tongue a produces a similar sound. Good stuff!
Hey @hsphill welcome to the forum my friend! So happy you are here, Daniel. Yes, of course I know who the great Bob Ross is and I couldn't be more tickled at the comparison. Thanks for the kind words. Keep on rocking!
Hey there @Luke.
Thanks so much for your nice words and for posting that vid of me in your comment. I very much appreciate the kindness my friend. Larry Adler used to do the hand shake vibrato with his chromatic, and i liked it and figured it out while playing chromatic, and just carried it over to diatonic, which is now my fave harp. Stay well.

@hsphill . I watched a couple vids of luke's and agree. Kind of a hip hop bob ross maybe😆.
Hello. I am only about 3 modules into Beginner to Boss and am loving the course so far. I already upgraded to a Golden Melody (from the harmonica [dot] com store – thanks guys!) but I'm wondering: where is another good place to order from? Eventually I'll want to get some different keys and while I know there's always amazon and the like, I was just curious if there were any other sites I could check out instead. Thanks and nice to "meet" everyone.
Welcome, @hwy61xroads. It's nice to see another Golden Melody user. If you live in the US, Rockin' Ron's Music is a good place to get them. There's also The Harmonica Company, they ship worldwide.
Right on! Thanks for the recommendation!
I was thinking the same exact thought about Dennis' birds…
How cool would that be @dennislynn200 to have your birds doing background vocals and/or rhythm?
Harp on!



Lemme throw my hat in the ring with some of the birds that visit me here in my little slice of heaven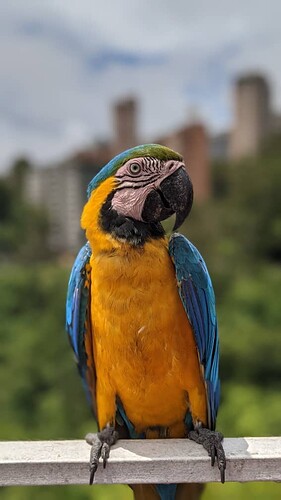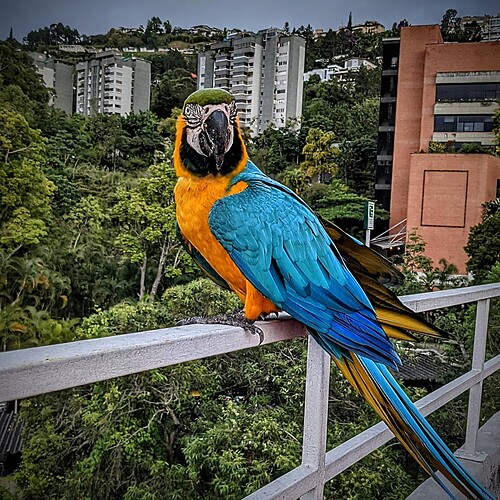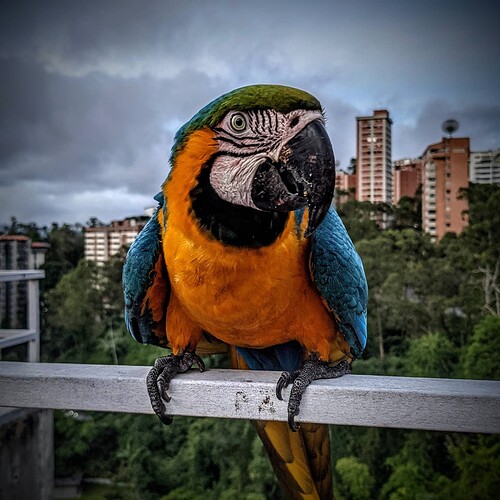 Wow @HarpinBobbyMcB,
That's what I call Bird! Ok, here in Germany, at best, an escaped parrot would visit me. My budgies always chirp happily in the background when I play the harp. That's why I always have to use a different room for recordings. My birds don't really like the metronome…


.
Oh. How beautiful. Does he have a name? Does he come every day?
Hi Larry here,currently in S.F California Ive been playing for about six years now,Im self ltaught though I have been loosely following Jason Ricci and Adam Gussaw since I began playing,For about the first 3 years I practiced about 8 to 10 hrs a day while laid up in my motorhome with a foot injury that wouldnt heal,I was encouraged by my former Boss and a co worker both accomplished musicians they liked my singing and insisted the Harp was an obvious choice so i bought a set of plastic honers which immediately were replaced with crossovers and blue midnights a golden melody some marine bands a bunch of special 20s some blues harps and after much trials traumas and tribulations my current line up is a 5 harp set of Rockets 1 thunderbird Fl and 1 blue midnight in G I use a Hohner Blaster mic a shure sm 58 and shure 540s pistol grip im on a super tight budget so my amp is a fender frontman bass amp and a boss mini katana batt amp Im pretty isolated most times and rarely get to meet other harpoonists lol so when i saw this forum I signed up thanks for having me and Im sure it will be a kool place to learn from I can already tell tysm.
Hi Larry @Southside_Slim,
Welcome to the forum! Having Jason Ricci & Adam Gussow as your favorite harpists is a great way to advance your skills. Our forum guru – aka Luke @Luke – is another one to add to your list!
Feel free to ask questions, offer advice, show your chops with links to your playing, etc. etc.
Regards,
– Slim

Hello I'm Dave the barber and I'm so excited to start my 1st day and relieved to have a place where I can start being a 53 year old newbie

grandparent and empty nester , and football Coach,so I'm looking for something to sit back at home and have some fun or start my own 1 man barber show instead of quartet

Hi Dave.
You will get many hours of pleasure from playing I'm sure. Kids love it too. Welcome.
I have had names for some of my more frequent Macaw visitors over the years.
One of my favorites is Dopey, who seems a little mental but very friendly. Where I live in Caracas, these and other wild birds take flight daily over the city, much to our delight.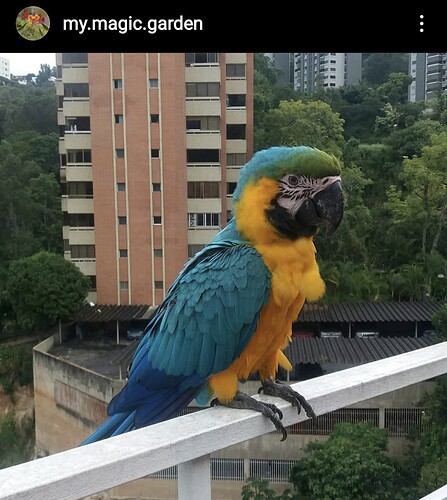 This is Dopey

Here is a pretty interesting article with some cool pics about the history of Macaws in Caracas.

https://www.nationalgeographic.com/animals/article/venezuela-beloved-macaws-city-animals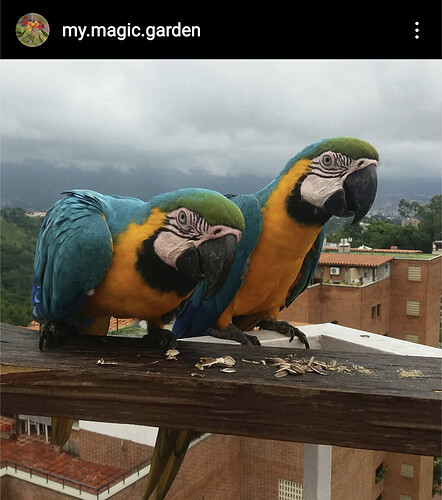 They love

sunflower seeds and bananas

Back on target with our beloved harmonica, I can't wait till I play well enough to attract them with the sound and have them come and sing along with me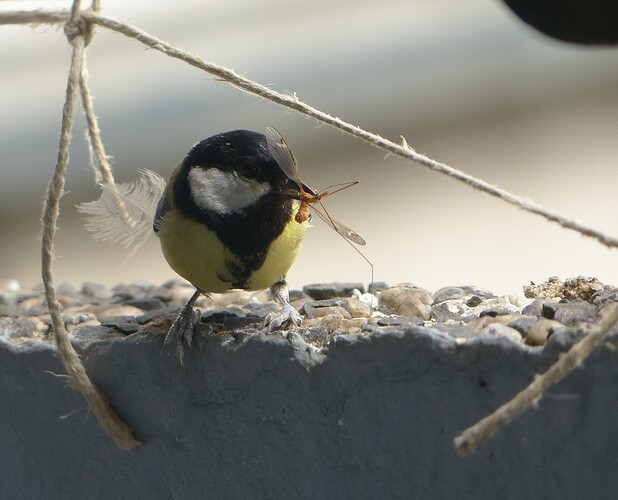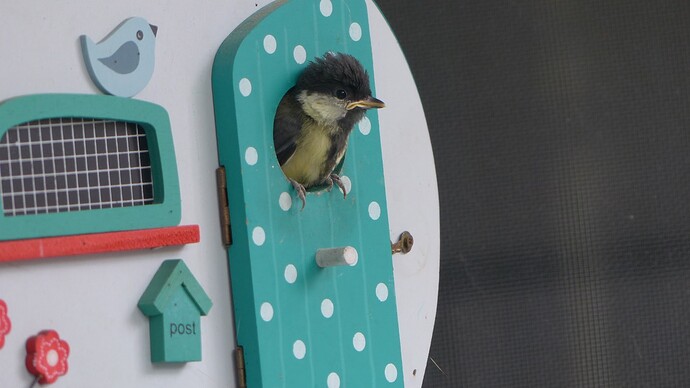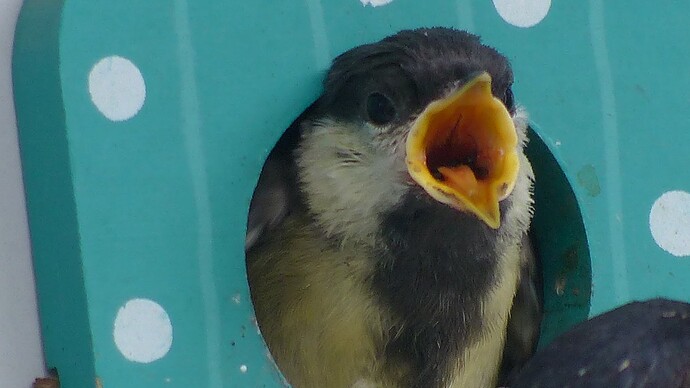 Hello @HarpinBobbyMcB,
some of our birds from nature call themselves "great tits".
In the photos you can see the fresh brood and the mother feeding them. On that day the little ones will fledge. I have had the pleasure of a brood three times in the last year. The nest box is on my balcony and the brood can be up to seven young birds at a time.
It is very exciting and beautiful every year!
I love nature

!