Really helpful. Didn't know the mad dog was low impedance.
Hi Dai @Dai
I wonder how much extra we must pay because of Brexit? There is no longer free trade with Germany, France, Spain etc. If it's not too much then I might get one.
– Slim
@Slim Just bought a new aluminium comb from Italy as a birthday present to my self. Had no issues with customs or tariffs. It might be worth an email enquiry to see what the lie of the lands is.
Hello @Dai, thank you! But as @Slim writes, the customs duties.
At this point in time I have my technique ready.
But I know you should never say never

.
Hi @Dai and @AstridHandbikebee63
I recently corresponded with an employee at a company in GB asking about delivery to Germany and some other things. He told me that the duties would make their product (made in China) uncompetitive compared to what I would pay if I could find a seller in the EU.
I have no idea how one discovers the exact extra charges.
Regards,
– Slim
Harminicas Direct. Oh good, Thanks for the pointer. I've bought a couple of things from them & got good service.
If I (in the UK) buy something from EU now I expect to have to pay 20% VAT on the item. For the bigger on-line suppliers this happens automatically in the 'shopping cart' & gets paid at the time of purchase. For smaller suppliers, or private purchases, a charge is raised as it passes through UK customs & needs to be paid (plus a 'handling fee') before the item gets delivered.
Obviously I don't know for sure what happens for deals in the reverse direction, but I'd have guessed it was similar (at the relevant VAT rate)?
Thanks, David @DavidW ! That makes sense. I hope that some EU company eventually begins to sell the microphone because 20% is ridiculously high.
Regards,
– Slim

From recent research anything over £135 is liable to customs duty. So you have vat and customs charges on anything that cost more than£135.
My aluminium comb from Italy cost me£52 but £13 of that was shipping.
Hello @Dai,
I treated myself to a Harp Blaster SE in advance for my upcoming milestone birthday (30.

…). It was on sale and I had to grab it.
I have no regrets! So beautiful old scool, only the crackling of the shellac records is missing.
@Slim has already heard my new recording.
I'll send you the link. If you like, feel free to listen.
Greetings from Astrid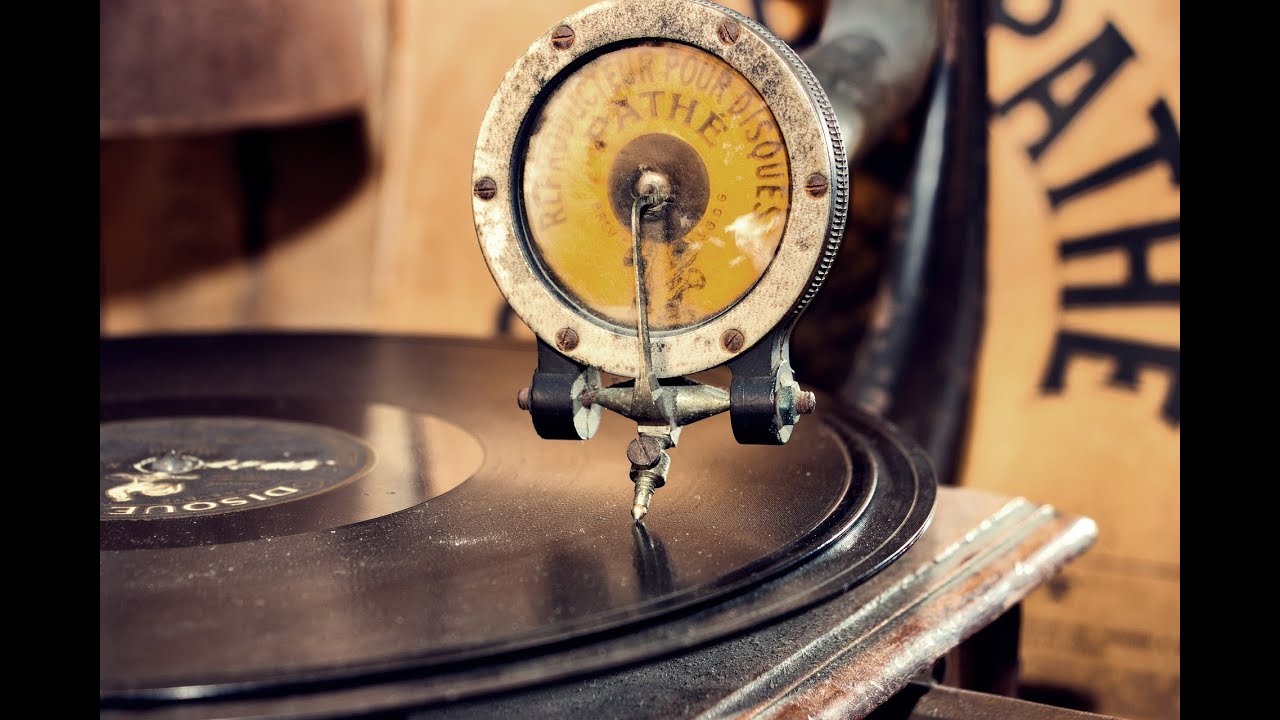 @Dai, above you, bottom paragraph, the youtube video?
I believe the current official word on imports into the UK is this page on the UK government website: https://www.gov.uk/goods-sent-from-abroad/tax-and-duty.
According to that, below 135 GBP the company selling the item are supposed to apply the VAT at the point of sale.
There did used to be a complete exemption for smaller value sales, but I believe that went a few years back, at least officially,

Well, yes that is a Rocket in my pocket and I am happy to see you!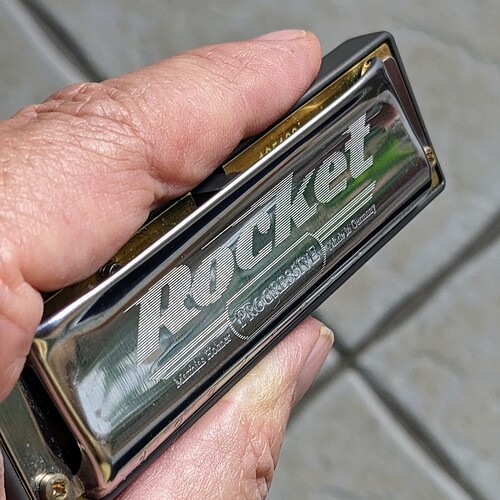 While some may be shocked by my behavior, I do so like to take my Rocket out and stroke it softly to warm it up taking it between my hands with tender loving care and admiring its simple beauty, sleek in design with an emphasis on functionality.
Then as it warms to my attentions, I take my Rocket and begin to soothe her into the sweet melodious notes which are enhanced by her deep Ab backdrop. She responds to my touch and slides through the scales as I take her up, down and all around.
As I feel her respond to my every whim and desire, suddenly I go down deep, sending her into bends which test the limit of her flexibility and possibility of her potential. With her reeds taut and tested, I take her through my magical mystery tour…
Here We Go Again
On Our Way
It's Showtime
Light
How Long?
Deep in the Bends
With our daily deed done, I give her a quick smile before rubbing her down to wipe of any gunk which might have accumulated during our romp through the scales and once again…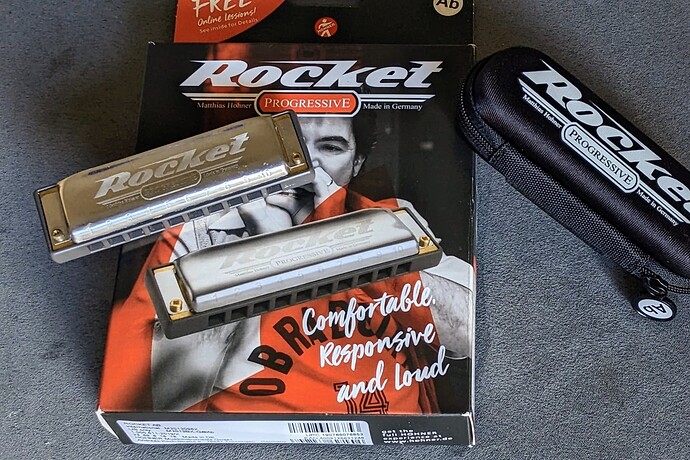 I put my Rocket in my pocket, and am on my way again…


CONGRATS Bobby you rascal. Hope you're healing up well!
My harps are now all Suzuki Manji's most with Andrew Zajac combs and many with Blue Moon Harmonica custom covers. No photo. I include an old picture (2010) of my case - built by harp-guy, Hal Iwan, in Michigan. Still as good as new. He sold his company. I got rid of the .38.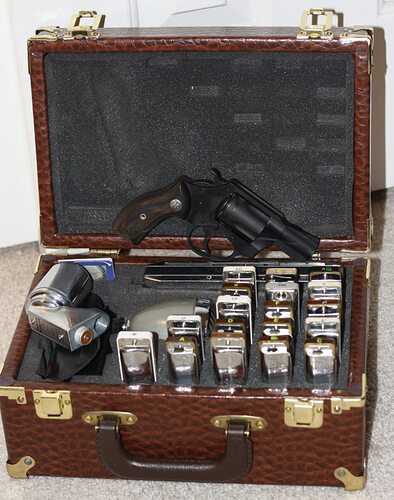 The mic is a chopped, 1938 Astatic 200 with V/C added and a 1949 Shure CR Black label element and a BlowsMeAway custom gasket.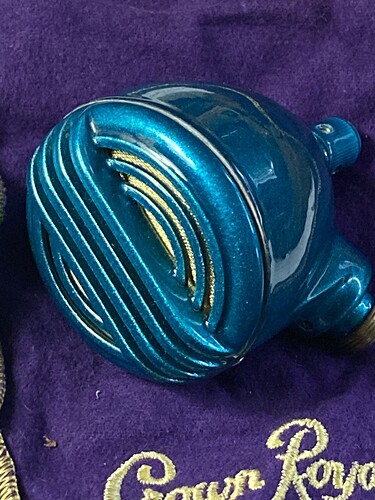 The amp is a 1944 Masco A-17 (4-digit S#, their "model A", before they changed to MA-17 for Masco model-A, 17 watts). The chassis is stenciled with tube designations, several not the tubes used in this model, but for a wiring schematic they implemented 2-3 years later. Rebuilt by Skip Simmons (skipsimmonsamps.com).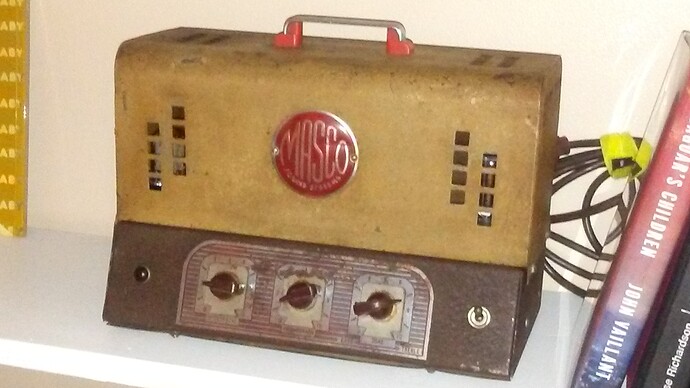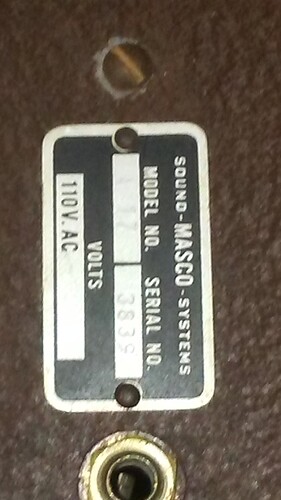 The speaker cabinet is a custom build, dimensions from a 1957 Fender Bandmaster 310, but adding a TV front, wrapping tolex like a '50's Gibson amp, 1930's Zenith radio grill cloth, and using a 1x10", 2x8" speaker configuration to accommodate the TV front and reduce weight. And to give it a vintage name, the front piece is from a 1957 Buick Roadmaster.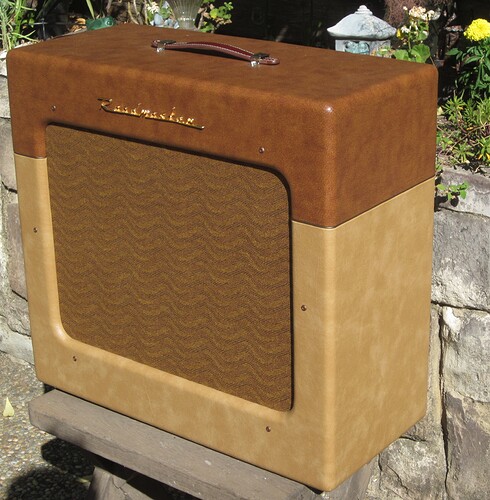 Ren_de

Fender Blues Deluxe set, Easttop 1664, Hohner Chromatica 16 64, Bende Harmonica Repair Tool Kit, and assorted other stuff (mics, mixer, stands, audio gear.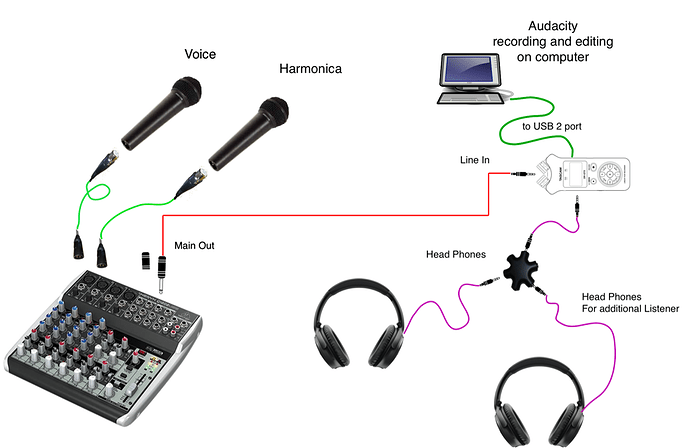 I just realized the term "GAS" (which I just learned two days ago) is a contagious disease and I have contracted it by hanging on this forum! Yikes!